NEW RELEASE
PARADISE COLLECTION
Our Paradise collection calls to the enduring beauty of the natural world, embracing petal-shaped bowls and distinctive floral jewelry.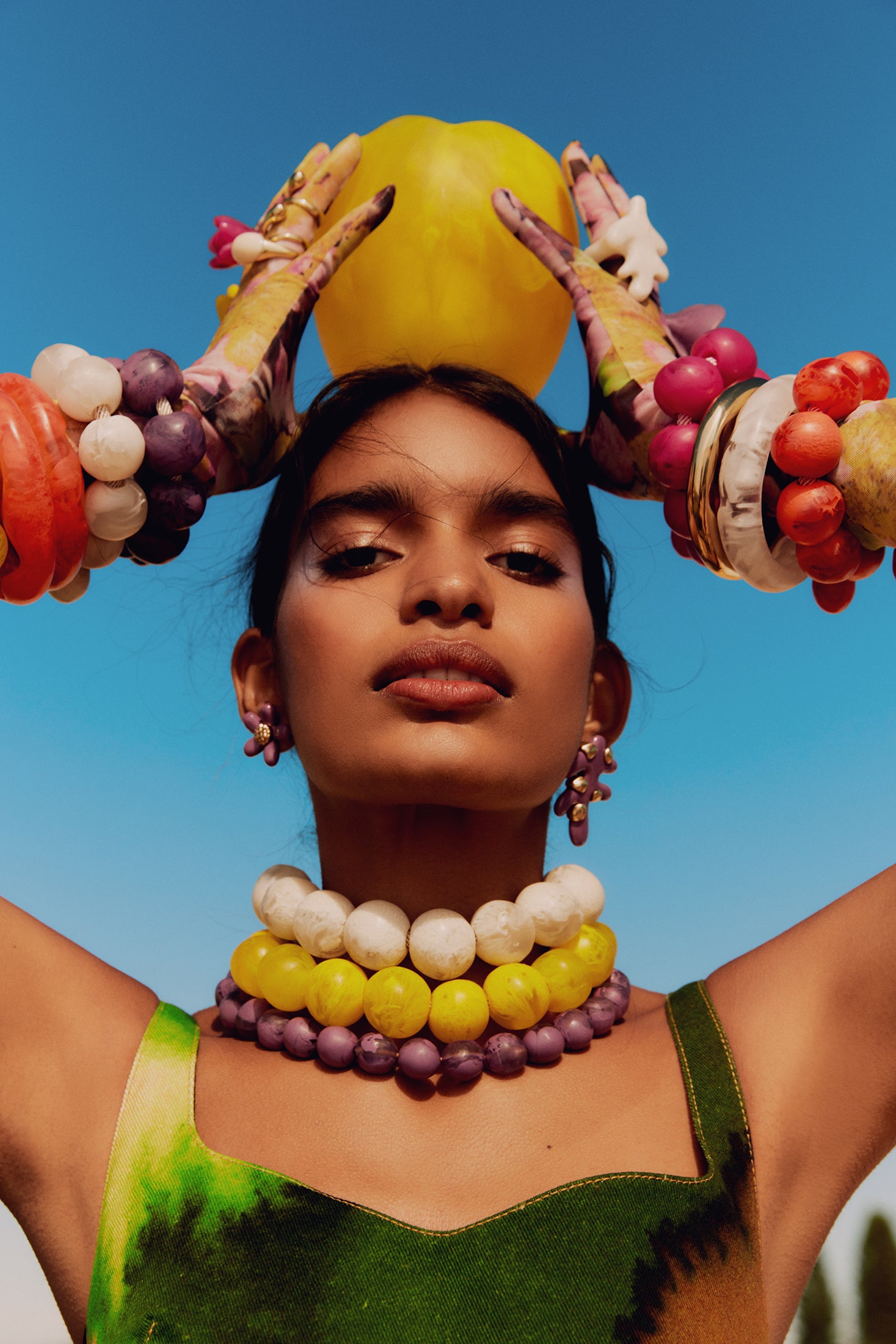 INTRODUCING
PARADISE
With its summery hues and organic shapes, our new collection Paradise transports you to a blissful tropical landscape of your dreams. An eclectic interpretation of paradise, the collection reimagines botanical motifs of flowers and leaves, interpreting them in artistic forms that conjure Gaugin's painterly gardens and Miro's whimsical birds.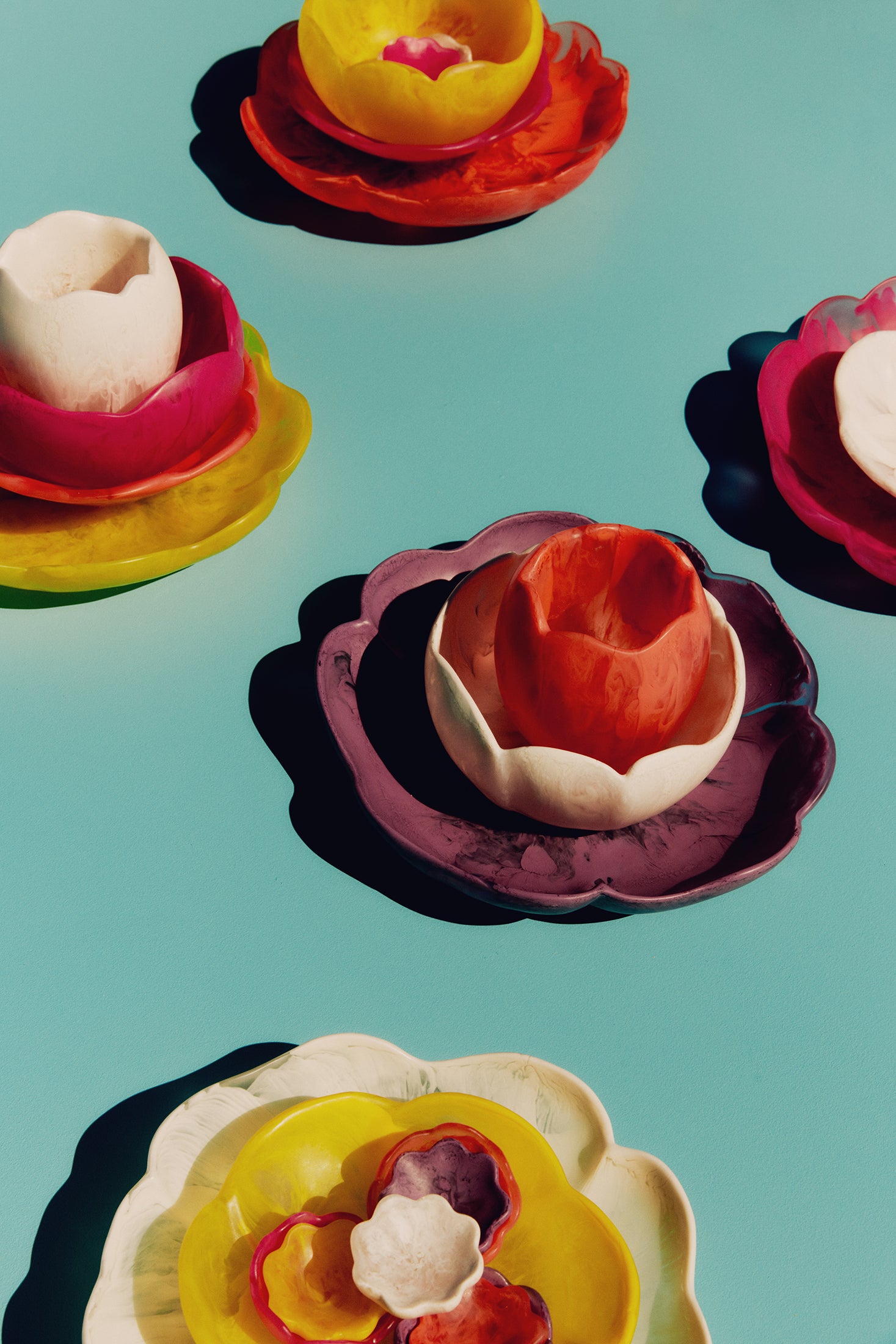 INTRODUCING
New Colorways
New seasonal colorways - a strong tonal purple, Grape, and an acidic yellow, Citrus, punctuate the Paradise palette, complimenting a selection of signature warm and cool hues.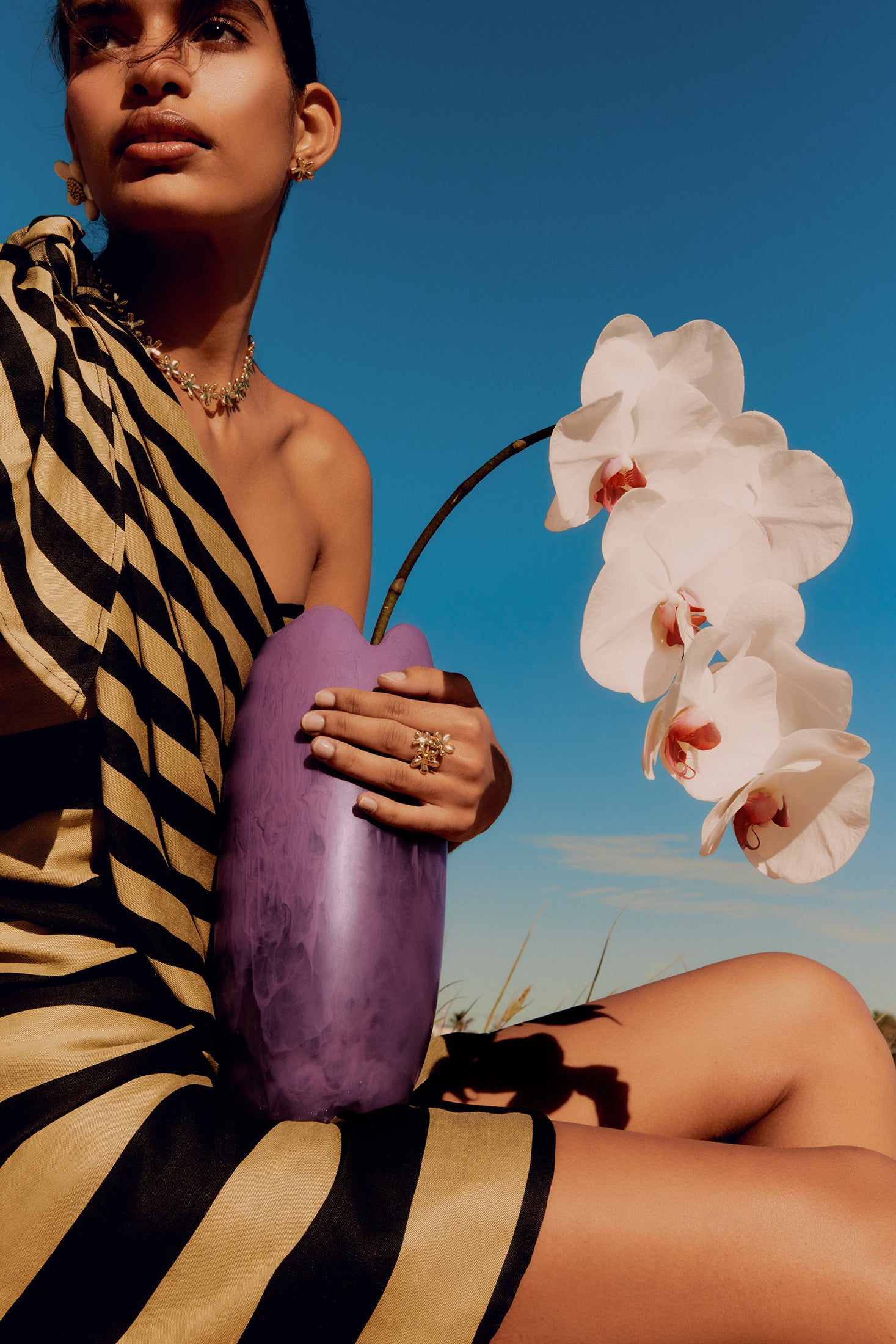 FEATURED
LO Collections
For Paradise, LO Collections offers solid brass pieces for the body and home. The selection balances organic and whimsical shapes, of daisy, leaves and waves, rendered with high polish finishes.
HOMEWARES
Articulated with frangipane inspired bowls and bold bud-shaped vases, the Paradise homewares collection invites botanical motifs to the home.
JEWELRY
The Paradise jewelry collection heroes floral forms in playful colors, with Paradise Daisy and Leaf styles focal in the collection.

LO COLLECTIONS
For the LO Collections, designer Louise Olsen brings an even more personal eye to each piece, translating Paradise into solid brass jewelry and objects for the home.